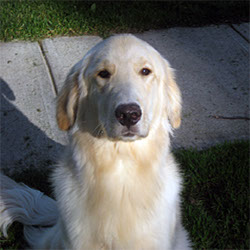 While staying at Hickory Acres, your pooch will have their own private space to play and rest in. Our facility features connected indoor / outdoor runs that are 5x5 indoors and 5x20 outdoors. During our scheduled let out times, your pet will be let out into the outdoor portion of their run for 30-45 minutes so they can run, socialize and play while our staff is inside making sure that all guests have fresh water, clean bedding and food at meal times.
Once back indoors, our staff disinfects the outdoor portion of the run so it is clean and ready for the next let out period. The first let out of the day begins at 7:30 in the morning and the last let out is at 10 o'clock in the evening with several let out periods in between.
Our kennel features several amenities that will make your pet's stay a great one!
Dog and cat boarding is available for single nights or extended periods

All boarders have individual connected indoor / outdoor runs

Owners live on site

All facilities are temperature controlled year round

Suites are large enough for families of 2-3 pets to share a suite depending on breed

Quarters are available for elderly dogs and those with special needs

A discounted boarding rate is available for families boarding 2 or more pets in the same run

An Online pet booking service is available for pet parents on the go

All pets get lots of attention, exercise, fun, and fresh air in a beautiful country setting

A playtime service is available for all guests in one of our five, large grassy play areas

We have two professional groomers on site Monday - Saturday available to groom all breeds

A laundry service is available to clean soiled toys and bedding

Medications are administered per your instructions for a nominal fee
Pick up and drop-off hours are:
Monday - Saturday: 8:00 AM - 12:00 PM & 2:30 PM to 6:00 PM
Sunday: CLOSED
For pricing information and the vaccinations we require to board your pets, please check out our Frequently Asked Questions page.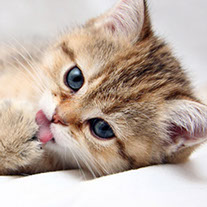 We understand your feline friends also need a place to unwind while you are away and that is why we have a separate facility on site for them. Our cattery is temperature controlled year-round (heated and/or air conditioned) and is a quiet place for your cat to nap, relax and play.